"Dear John"
Dance — or is it "march"? — your way through the Apocalypse with The DOVES official video for "Dear John", HERE. 
Dear John video: 
https://youtu.be/lk3yfldo0-I
The DOVES 23rd single release is a bopping exercise in "20th-Century Pop Rock."  "Give me a cup of wonder" -- but for goodness sakes, "don't say nothin' to 'Shake Me Up'".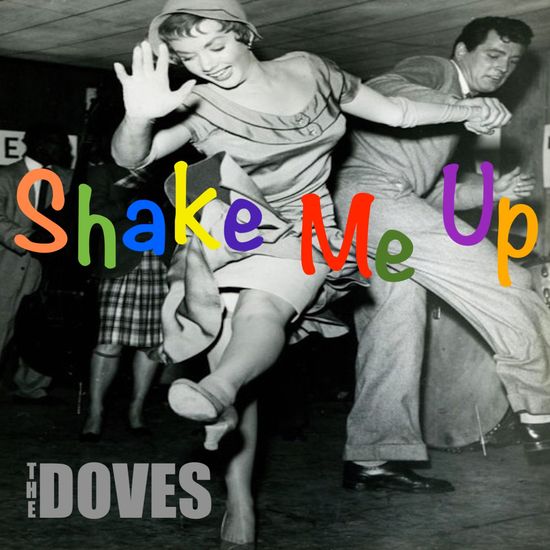 _____________________________________
And now for something a little different — the latest song/vid from The DOVES:
"Wasted"
______________________________________
"The mass of men lead lives of quiet desperation. What is called resignation is confirmed desperation." — Henry David Thoreau, "Walden"
______________________________________
"The specific character of despair is precisely this: it is unaware of being despair." — Soren Kierkegaard, "The Sickness Unto Death"
______________________________________
"We know now that the modern world is coming to an end… at the same time, the unbeliever will emerge from the fogs of secularism. He will cease to reap benefit from the values and forces developed by the very Revelation he denies… Loneliness in faith will be terrible. Love will disappear from the face of the public world (Matt. 23:12), but the more precious will be that love which flows from one lonely person to another… The new age will declare that secularized facets of Christianity are sentimentalities. This declaration will clear the air. The world will come to be filled with animosity and danger, but it will be a world open and clean." — Romano Guardini, "The End of the Modern World" (1956)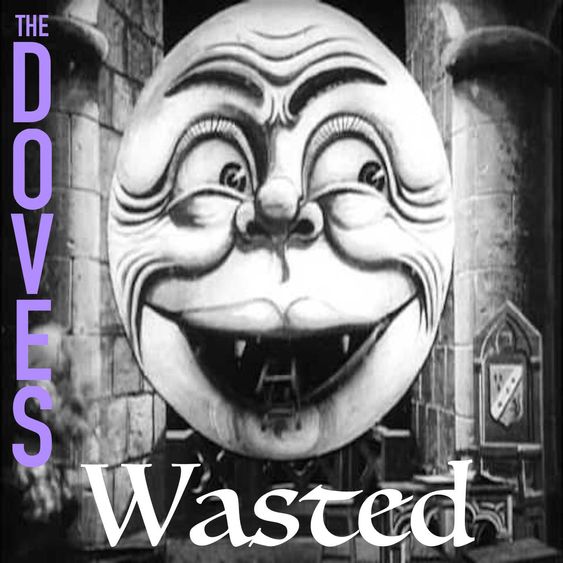 ______________________________________
"Indigo", the latest single by The DOVES, is a melodic, hummable, toe-tapping ditty of almost Haiku-like lyrical simplicity.
"You ain't never been blue; no, no, no,
You ain't never been blue,
Till you've had that mood indigo."
— Duke Ellington, "Mood Indigo"
"And God said, Let there be a firmament in the midst of the waters, and let it divide the waters from the waters.
And God made the firmament, and divided the waters which were under the firmament from the waters which were above the firmament: and it was so.
And God called the firmament Heaven. And the evening and the morning were the second day."
— Genesis 1: 6-8
"Water rushes to meet ya
Water at your feet.
I wish that all the water was indigo…"
— The DOVES, "Indigo"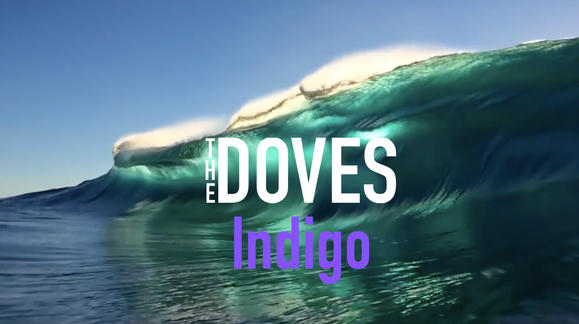 __________________________
 "Do Something Clever", the latest single from The DOVES, finds the duo in "noir" territory.  A danceable expression of the menace that lies just beneath the surface of civility… (read more at BLOG.  Click image for video; or widget on right side of page.  "Do Something Clever" available on CDBaby, iTunes, Spotify, and most other streaming services).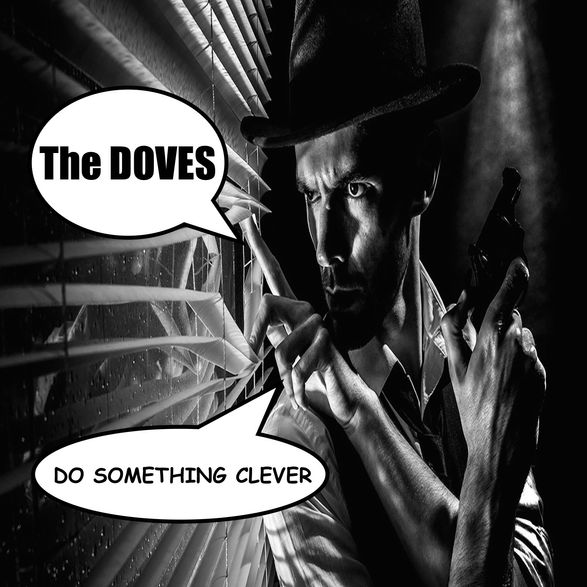 ________________________________________________________________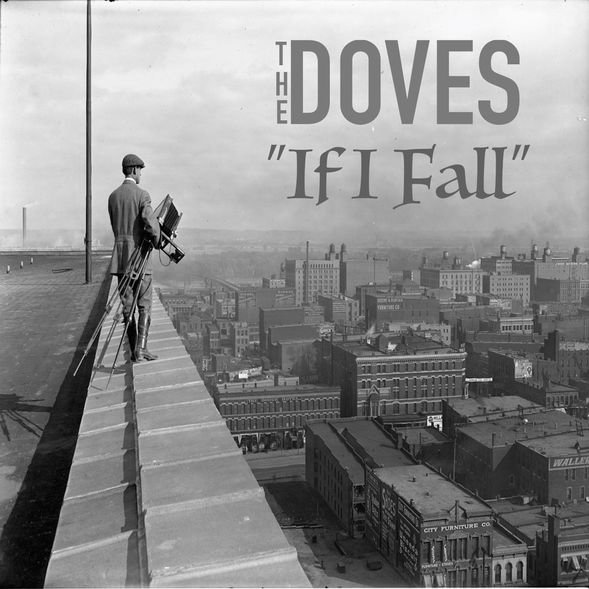 "If I Fall": a dose of dread, despair, and paranoia from The DOVES, expressed in crunchy power chords, and set to a relentless tribal tom-tom beat. Delivered with tongue only partially in cheek, HERE. And even less so, HERE (alternate video). Download song HERE (or on iTunes, your preferred streaming service, etc.). Read the blog entry HERE.
"It is better that you should not vow than that you should vow and not pay." — Ecclesiastes 5:5
"Owe no one anything, except to love each other, for the one who loves another has fulfilled the law." —Romans 13:8
…
There's no time for payment, due for that received —
but it has come. And I am bankrupt.
If I Fall — what saint will rescue me?
If I Fall…
Think twice — think about your friends' advice.
Think twice about your friends… ("If I Fall", The DOVES)
_______________________________________________________________
"Maybe Tomorrow", the latest single by The DOVES, is a 3-minute blast of pop "Driving Acoustic Lyricism."   The DOVES follow up the "By and By" single and album with a tune of original vintage at 140 bpm that borders on Power Pop.  The song features Trena's characteristically strong lead vocal.  "Maybe Tomorrow"… is the day that we've been waiting for."  More at BLOG.  Video HERE (or as a widget, right side of page).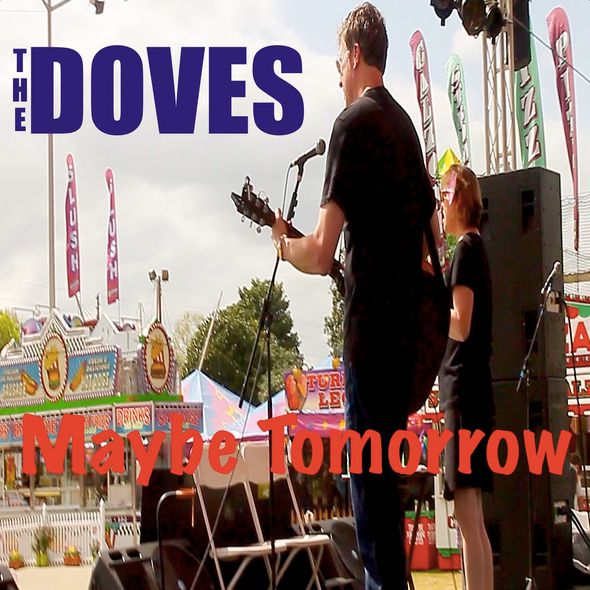 ________________________________
The DOVES 8-song album compilation, "By and By", is now available!
 The DOVES offer something new, and something vintage, with their "By and By" collection. Eight songs that range from Moody Blues-ish pop/rock ["By and By", "Being Or Not (Being)"]; to 70s dance funk ("Let me Go"); to Nashville-flavored "gently sardonic" ("Facebook Famous"); the award-winning "Confession"; and a timeless ballad ("Kiernan").  With two '80s era DIY bonus tracks, for good measure ["Blood Southern Streets (In My Town)"; "By and By (1989)"].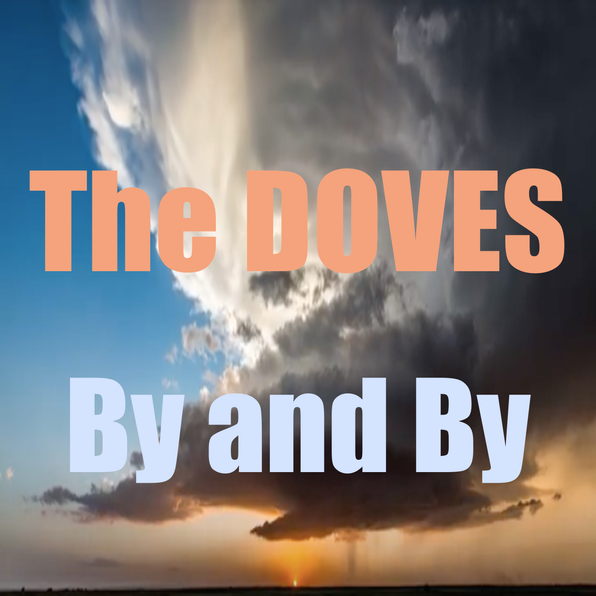 Tracks are available at the AUDIO tab on this page, through CD Baby, iTunes (click "The DOVES" for additional tracks -- we still have some cleaning up to do with iTunes; we share a page with other "The Doves".  Finally got Spotify straightened out...), and most other digital outlets.  Videos appear as widgets on the right side of this page.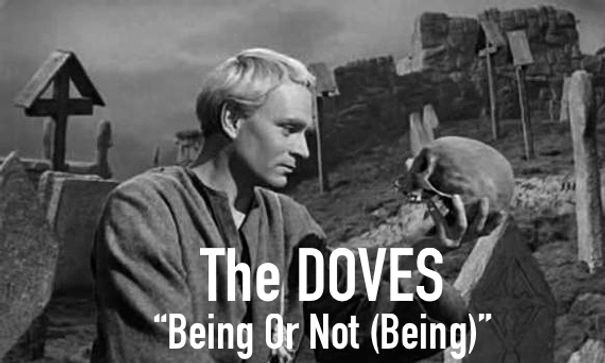 The DOVES latest song and vid (and final track for the upcoming "By and By" album) is a "Moody Blues-ish romp" in consideration of the age-old question posed by Shakespeare's Danish prince in "Hamlet" (click image for vid, or HERE):
"To be, or not to be: that is the question:
Whether 'tis nobler in the mind to suffer
The slings and arrows of outrageous fortune,
Or to take arms against a sea of troubles,
And by opposing end them? To die: to sleep;
No more; and by a sleep to say we end
The heart-ache and the thousand natural shocks
That flesh is heir to, 'tis a consummation
Devoutly to be wish'd."
__________________________________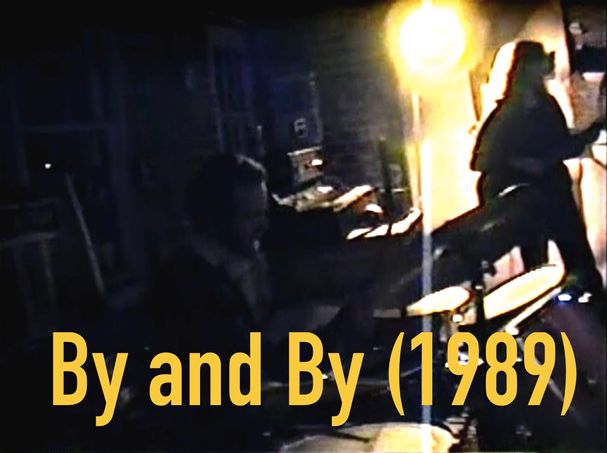 Click on image for video.  Blog entry at tab, or HERE.
__________________________________________
The DOVES latest vid — "Let Me Go".  Vintage 1960s NFL, "Charlton Heston", double-entendre ("let me go" — release me; allow me to do… ), and a tangential allusion to Romans 7:24 (click on image; more info at BLOG):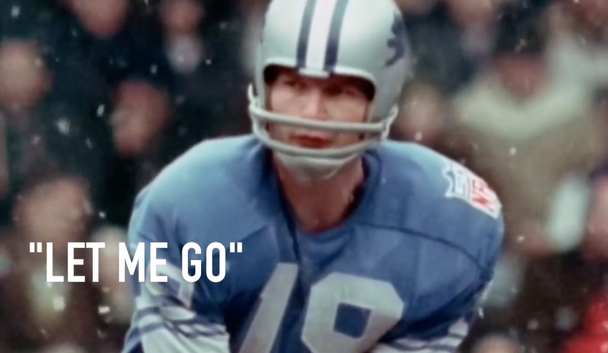 ______________________________________________________________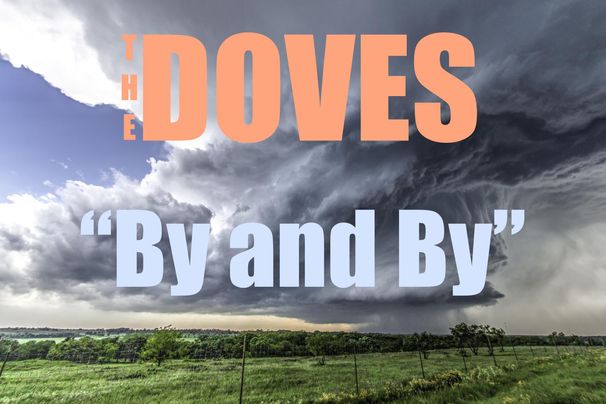 Here is the VIDEO for the title track from The DOVES forthcoming compilation, "By and By": 
  "While we were talking, now —
I grew much older.  Seems like a knot in time
suddenly came untied…"
Please read more at our blog entry, HERE.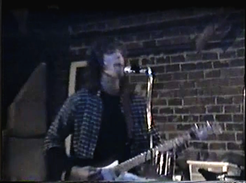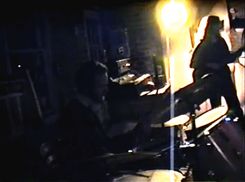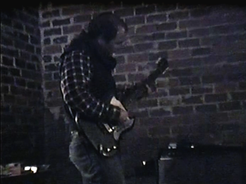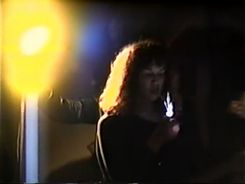 Album release date TBA — Fall of 2017.
"By and By" (1989) video HERE.
____________________________________________________
The video for "Facebook Famous" is now on YouTube.  Click HERE, or on thumbnail on the right side of the page.
"The DOVES provide a gently sardonic take on social media with the Nashville-flavored 'Facebook Famous'..."
Download HERE, or click "AUDIO" at the top of the page.  Thanks!
...
The more connected we become, the more the space is
And where the groups all become one, that's where our face is
It won't be long until I don't know what a "place" is
I'll be a streaming virtual reality —
That's facebook famous!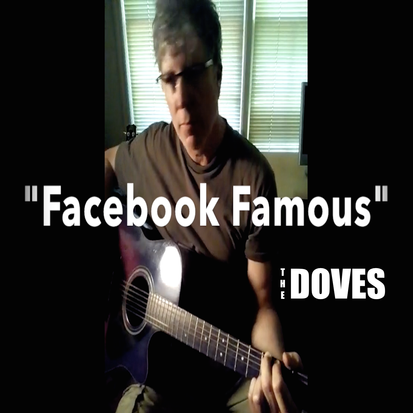 _______________________________________________________________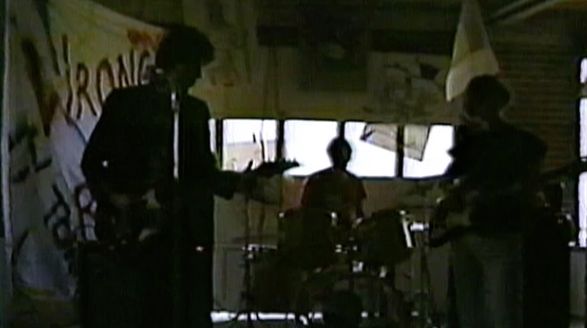 The Alkleins -- "Blood Southern Streets (In My Town)"
Here is a bit of history —
Once upon a time, when they were young, Trena and Wade made a music vid, as a band that would later become The Alkleins (among other appellations). The VHS version of that video has been refurbished (somewhat) and can now be seen HERE. From our BLOG:
"Where have all of the years gone…?"
This vid captures a moment in the history of Macon, GA, USA. From its repurposed antebellum mansions, to its (former) industrial heart, to the public housing of Tindall Heights, to downtown and the Rookery (the tavern where I spent an inordinate amount of my time in those days, and the the ones that followed; as well as a considerable amount of my oddjob wages). Along the way, I got a light for a cigarette from a patron of Foxy's Den on Poplar St. — not far from the back alley where someone had spray painted the graffito "White Riot". Someone was obviously listening to the early Clash besides me… (read more at blog).
"Blood Southern Streets (In My Town)" will be included as a bonus track on the upcoming album "By and By", by The DOVES, available in autumn 2017 on CD Baby, iTunes, etc. (and on CD).
___________________________________________________________
The DOVES latest video and release, "Confession":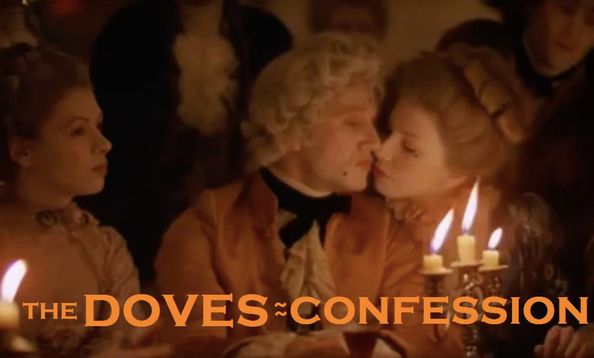 Click on "AUDIO" tab to listen and download; VIDEO here (and on right side of page); "BLOG" and "BIO" for more info.
_____________________________________
The DOVES announce the release of our latest single — "Pulse".  
Click HERE for video; download at AUDIO tab.  From our BLOG entry: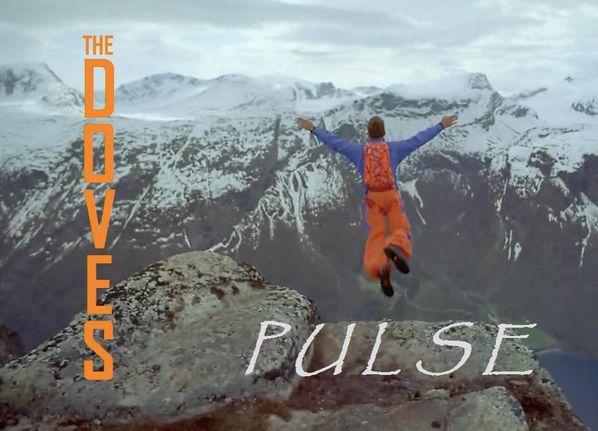 "The 120 mph motorcycle spree through the stalled traffic of the rush hour metropolis…
 Standing on the edge, with nothing between between you and the ground but 3,000 feet of air and a nylon canopy folded into a pack…
To feel your heart pumping in your chest, adrenaline firing every nerve in your body, dancing on the razor thin line between life and death, with no margin for error.
To escape, if only for a moment, the bland banality of a world devoid of significance, where meaning and purpose have been evacuated, and everything runs together into a homogenous slurry of mass-produced objects and images and sensations.
To go beyond the limit of fear, into an immediacy which screams with extreme danger, and enter into a mode of existence where you are truly and fully alive…
 Or to sit in peaceful contemplation of such a phenomenon.
 Either way, the steady drumbeat of your "Pulse" — thump, thump, thump —
 is all that stands between you and eternity."
 _______________________________
The DOVES new song and video release: "The Day You Were Born"!
The DOVES return to their 20th century pop rock roots with "The Day You Were Born". Big blocks of melody, harmony, and rhythm define this catchy radio-friendly "love letter". "A universe of loneliness" surrounds us, demanding "proof — so show me". So "throw your arms around…" your beloved "like the day (they) were born…"
Click the "Audio" tab to download: video widget(s) on the right side of this page.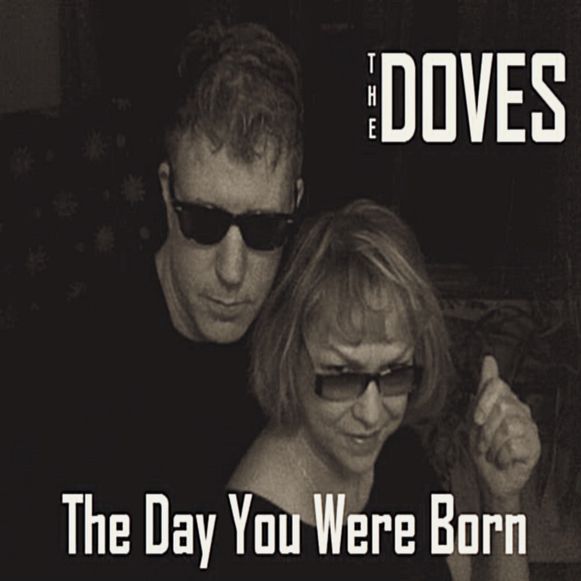 ___________________________________________
The DOVES are pleased to announce the release of our latest song and video, "King of Kings"!
Come celebrate the King!  Sing along with The DOVES in joyful gospel praise of Jesus Christ in His exclusive office as Creator of "time and space (and) energy!"  "King of Kings" will have you clapping your hands, closing your eyes, and swaying to its soothing melody, and strong but stately rhythm.  Perfect for worship service, or personal devotion!
Please click here to view the beautiful imagery of God's creation in the "King of Kings" video (or click on the thumbnail at the right side of this page).  "King of Kings" can be downloaded at the "Audio" tab on this site, or you can click here to access The DOVES CD Baby page directly (also available on iTunes, etc.).  
If you think that this song has merit, we ask that you please share the video link on your Facebook page or via email --
(   https://www.youtube.com/watch?v=miL7i118gNg  ).  Thanks, and God bless!
And click on our blog entry for more info about "King of Kings" (also available on our download pages).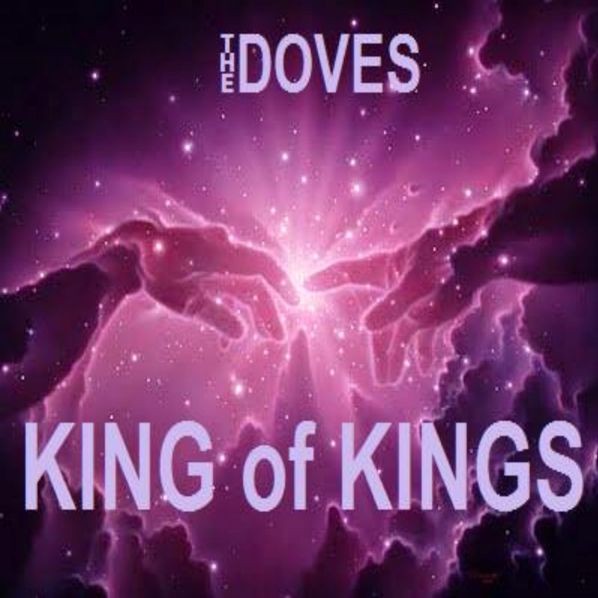 ______________________________________________________
 The DOVES video for our latest tune, "Why Did You Hurt Me?", is now on YouTube!
You can click the song title, above. Or the thumbnail on the right side of the page. Scroll down the page to select from our 11 other vids: download at the "Audio" tab on this site.
More info on "Why Did You Hurt Me?" below (on this page); at the "Audio" tab; and on our Blog (tab).
This one is aimed "straight at the heart". We hope you enjoy it – look for our next release, "King of Kings", later in August!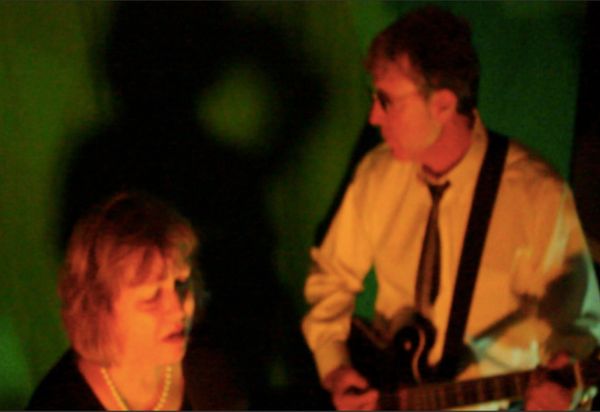 _____________________________ 
Welcome to The DOVES new website!  We truly appreciate you stopping by, and hope you'll check out our AUDIO tab to listen to and download our music; and our VIDEOs, which appear as clickable thumbnails running down the right side of every page (more vids available at the tab); and our BIO, etc.
Our latest single, "Why Did You Hurt Me?" is now available on this site, and through most digital outlets.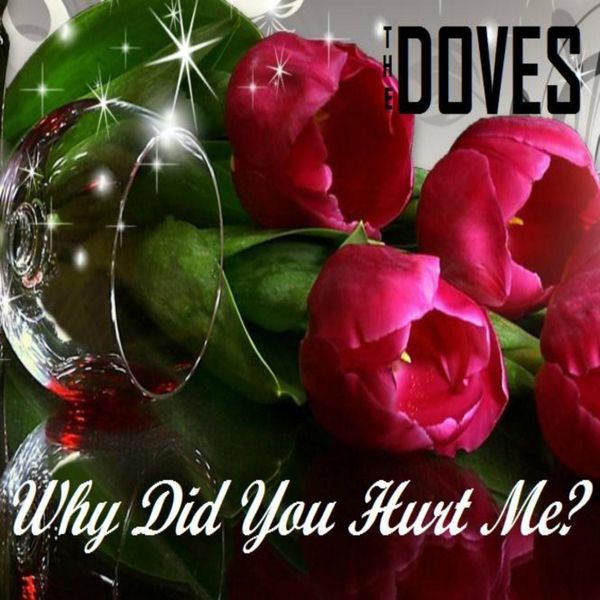 "Why Did You Hurt Me?", the latest single by The DOVES, arrives like an echo of a WLS AM broadcast from the golden age of radio.  Trena Stooksberry's soulful vocal evokes those of Brenda Lee, Connie Francis, and Patsy Cline; while Wade's guitars provide counterpoint, and a reverb-soaked lead.  All supported by the sturdy foundation of Joey Stuckey's broad-shouldered bass line. 
 "Why Did You Hurt Me?" adds a piquant twist to the The DOVES growing catalog: 
The "musical smorgasbord" of their 6-song EP, "Day (One)" which ranges from acoustic lament ("Dirty Words"), to guitar-driven New Wave ("Day"), to electronic synth ("Some More Than Others"), to glorious chorale ("Out of the Wood"), to "grunge meets Latin in Motown" ("Angeline"), to soulful blues ("Everybody's Happy But Me") –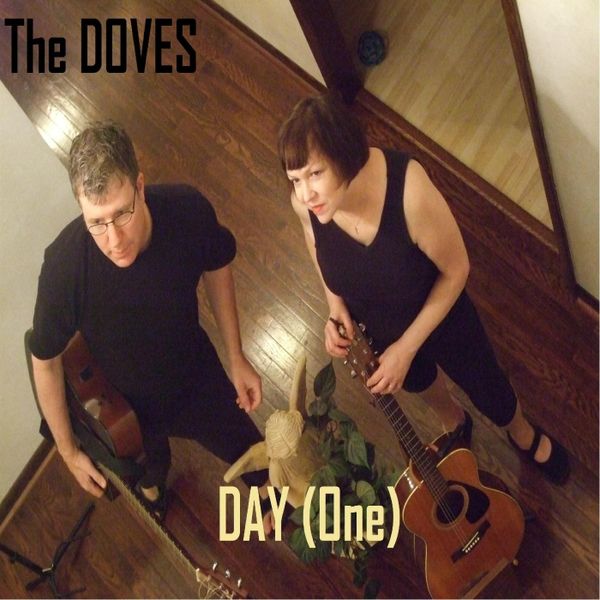 their follow-up "double-sided single" of catchy pop-rock, "Wild and Strange/Shut My Mouth" –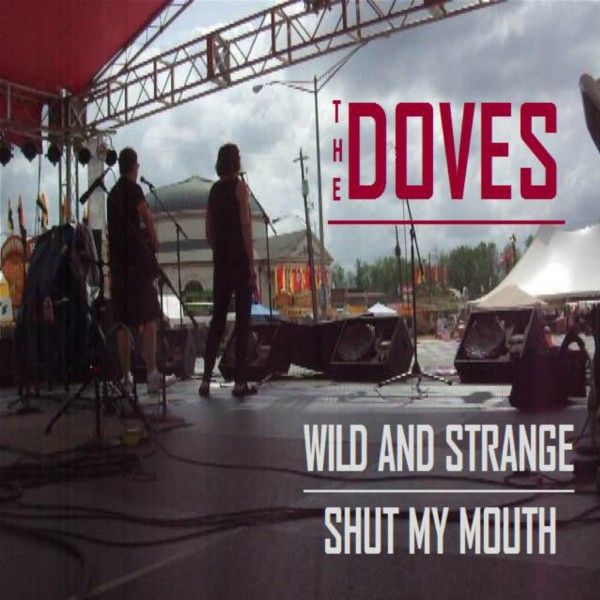 and their most recent offerings, "Mirage" (a galloping reflection on the boundaries of reality:  is our world really a "Mirage"?)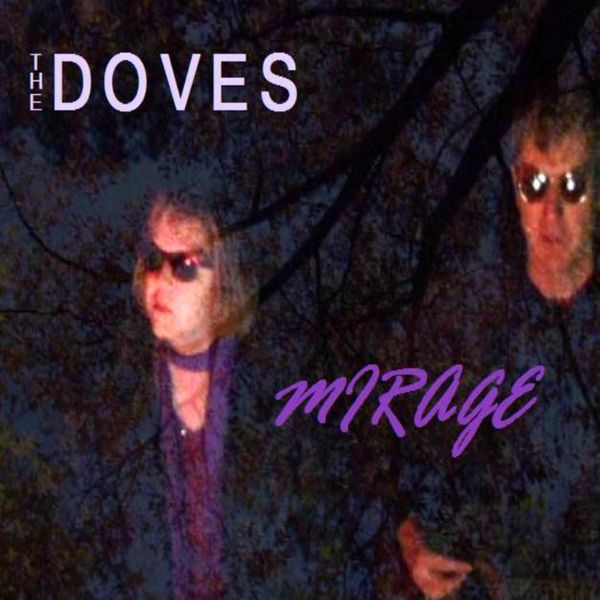 and "The Fine Line" (the pathos involved with choosing to "walk the line", a la Johnny Cash – or not to).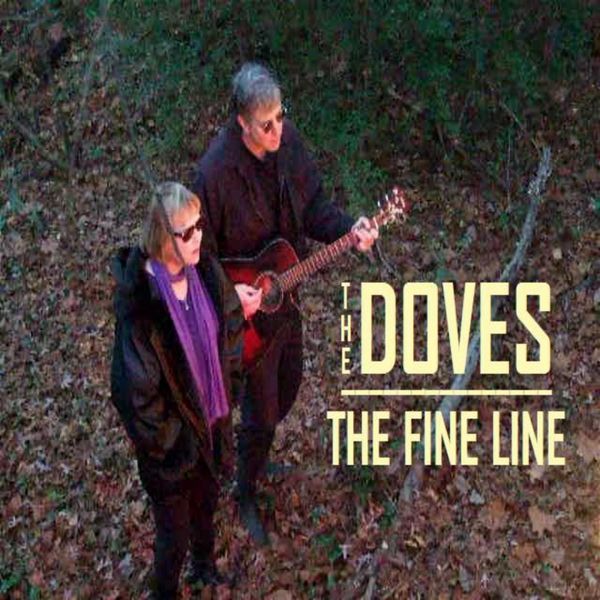 The DOVES express an effortless shifting of musical genres that confirm what Dan Herman of Radio Crystal Blue remarked on the "Novus Ordo" broadcast of 12/07/14:  "they have something unique up their sleeve…"